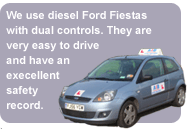 Useful links to other sites ...
Learners resources
Driving Test Success
Driving schools, theory test guides, video tutorials
2 Pass
A great site for learners to visit
Driving schools in other areas
Driving Instructor Training Wolverhampton
Wolverhampton Driving School offering Driving Lessons in Wolverhampton and the surrounding areas, Great Deals on Driving Lessons, Special Student & Block Booking Discounts as well as Intensive Driving Courses!
Clearway Driver Training
Driving lessons in Slough, Windsor, Bracknell, Maidenhead and Wokingham from fully qualified driving instructors
Greenlight Driving School Chorley - Lessons & Instructors!
For friendly, fully dsa qualified driving lessons, courses and driving instructor training in clitheroe, blackburn, southport, formby, ormskirk, lancaster, cumbria, lancashire and beyond! Choose greenlight driving school - number 1 in the north west!
FasterPass Driving School Chorley - Intensive Driving Lessons & Courses
For friendly, fully dsa qualified intensive driving lessons, courses and driving instructor training in clitheroe, blackburn, southport, formby, ormskirk, lancaster, cumbria, lancashire and beyond! Choose FasterPass Driving School - number 1 in the north west!
Driving lessons in Southampton
Driving lessons in Southampton from Chris Baker Driving Instructor
1st Time School of Motoring
Driving lessons in Fareham, Portsmouth, Gosport and all surounding areas
Driving lessons london
Britannia driving schools for driving lessons in london, south london, driving lessons in surrey, driving lessons in middlesex and driving schools wimbledon
Practical Driving School
Driving Lessons in Birmingham
Richard Harper
Grade 6 Driving Instructor based in Loughborough, call 01509 558103 or 07725 667533 now
Drive2Freedom
Driving School offering Weekly & Intensive Lessons in Cheshunt, Enfield and surrounding areas.
A 1 National
Driving School offering lessons in Southend, Basildon, Brentwood Tilbury and right across Essex for over 20 years.
Driving Lessons in Wirral
Manual and automatic driving lessons in Wirral from Drive School of Motoring.
Driving school directory's
Driving Schools Directory
Find a driving school in another area

Auto services
Weight Distribution Trailer Hitches
Find a large selection of high quality weight distribution hitches
Auto Warranty
As your vehicle ages, the odds of a major breakdown occuring increase. Think of an extended warranty as health insurance for your vehicle
Car hire spain
Going to Spain for business or pleasure? Hertz provide a quality car hire service at all major destinations in Spain
Custom Car Cover
Choose the material and color to meet your needs for a truly custom car cover
Topgear Ltd
For car tyres, alloy wheels, stainless steel exhausts and catalytic converters, look no further than Top Gear.
Tyre Fitters | Car Tyres | High Performance Tyres
ASF Tyres have an extensive range of car tyres, based in the South East.
On Line Motor Magazine
Read about road driving in fast cars, such as sports cars and other high performance cars, in a series of motoring magazine articles, or write an article.
Driving Phobia and Road Anxiety
Support and treatment for road fear and driver anxiety. Drive a car on a motorway without fear of a panic attack.
Insurance Services
adrianflux.co.uk - Specialist Car Insurance
Cheap Car Insurance from Adrian Flux
Auto insurance
Provide complete Online auto insurance quotes from multiple insurance companies. Find the cheapest car insurance rates and buy a policy online.
Other resources
Effective Directory
Special Offers
New offer beginners only.
Buy first 10 lessons for only £240 saving £30!

When taken as 2 hour lessons.
Book NOW!
Feel free to call us anytime on 07813 984 337 for more information or to discuss your individual requirements. We look forward to hearing from you!