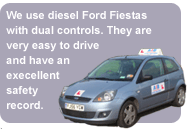 Driving schools in other areas
Driving Schools in Scotland
Driving Schools in England
Driving lessons and instructor training Lincoln
We offer driving lessons, intensive courses, hourly tuition, Pass Plus and discounts. For instructors we offer driving instructor training, part 2 and part 3, fleet training, Cardington A Test (prep), and Check Test (prep).
CarCaptain Driving Schools ~ Intensive Courses ~ Driving test Manual and Automatic Driving lessons
Advanced Intensive and Residential Manual and Automatic driving Courses and Lessons; Easy Intensive courses and Direct one on one driving Tuition, Highly motivated and dedicated staff, Fully qualified and registered driving instructors.
De-novo Driving Tuition
De-Novo driving school. Tuition from AA qualified instructors. Learn to drive in Peterborough, Stamford, Spalding, The Deepings, Oundle, Bourne and surrounding areas.Our learner driver school is dedicated to excellence.
The Driving Edge
Driving Edge -South Manchester Driving School covering Stockport, Bramhall, Chorlton, Didsbury, Hyde & Cheadle.
Aarons Driving School
Driving lessons from a Southampton based Driving Instructor.
Bristol Driving School
Lessons in South Bristol and Bath. High grade instructor with high first time pass rate.
Advanced Driver Training
Ride Drive advanced driving courses delivered all over the UK by police class one trainers. Use your new driver skills to get car insurance discount, as well as to enjoy the whole road driving experience. Accredited driver training courses also available.
Pass Plus Driving Tuition in Bucks
Advanced driver training course promoting young driver safety in bucks for 17 to 24year olds. Better road skills that provide an effective alternative to Pass Plus.
Driving Tuition in Aylesbury
Learn to drive with quality driving instruction. Individual lessons, intensive driver training courses and Pass Plus tuition also available. Motorway driving tuition and nervous drivers a speciality.
Driving Schools in Ireland
Driving Schools in Wales
K9 driving School
Automatic and Manual driving lessons in the Swansea, Ammanford, Glanaman, Brynamman, Llanelli and surrounding areas.
Driving Schools in Other Countries
Eastern Driving School - A Great Driving School in Melbourne
Melbourne's Driving School, Eastern Suburbs Driving School teaches you how to drive with highly qualified driving instructors, book driving lessons,computer and practical driving test, benefit from driving lessons Melbourne discount offers, master safe driving skills to obtain full driving confidence.
Defensive Driving
Defensive Driving and Traffic School - Get your state approved online traffic school courses for California, Texas, Florida and other states. Easy and affordable driver improvement courses with 100% online sessions.
Special Offers
New offer beginners only.
Buy first 10 lessons for only £240 saving £30!

When taken as 2 hour lessons.
Book NOW!
Feel free to call us anytime on 07813 984 337 for more information or to discuss your individual requirements. We look forward to hearing from you!